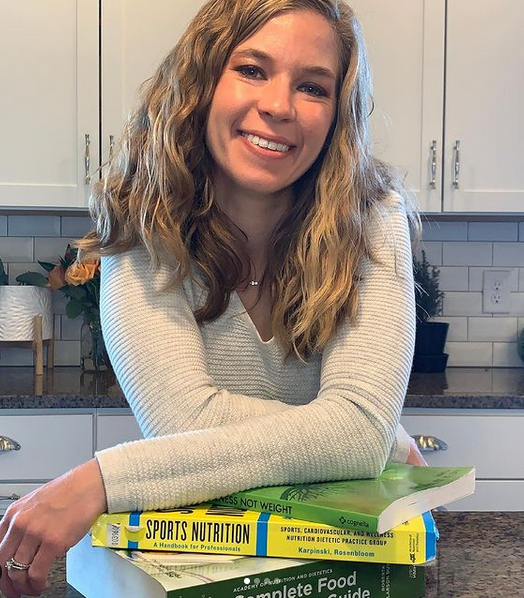 Schedule a FREE discovery call with me to discuss any of the programs listed below OR discuss what type of nutrition programming you need for your group or facility. Lets make it a reality!
We offer a variety of nutrition programming to various groups and facilities in the Greater Cincinnati area. Don't see anything that meets your needs? Contact me directly.
Early Childhood Programming
Kids in the Kitchen: Snack Edition

Why do we snack? What makes a good snack? When should you be snacking? These are the questions we address while putting together a nutritious snack of your choosing.


PYOL: Pack your OWN Lunch!

"What's for lunch?" can be redirected into a self-made menu with selections that represent each section of MyPlate. We discuss each part of the plate and how it plays a role in our health. Attendees will create a reusable lunch menu to help make packing a breeze.


The Tasting Plate
Trying new things can be scary. This demo introduces the concept of "tasting plates" for parents with kids who seem to be ravenous after school yet dinner is still hours away. Tasting plates can be a great way to incorporate new foods while lowering the risk of rejection. Attendees will create and sample a tasting plate!
Food & Feelings
What is emotional eating? Why does feeling hungry lead to hangry? Learn how nutrition impacts our mental and physical health and what you can do about it! Attendees will learn coping tools and prepare an easy-to-prep snack they can recreate at home. 
"Chopped": Snack Edition
Why do we snack? What makes a good snack? When should you be snacking? We will answer these questions and more as students will be divided into groups for their own "Chopped" experience where students will need to make a well-balanced snack using the ingredients provided. 
Meal Planning
Meal planning isn't just for adults. Teenagers often have a different schedule than the rest of the family related to after-school sports, activities, and friend time. Learn how meal planning can be a life skill that saves you stress, time, and MONEY.  Students will create a plan and put it into action. Add-ons for this course include a "follow-up" session and/or creating an on-the-go DIY Breakfast.
Meal Planning Party of 4 (or 5, 6…)
How do you cook for a family with taste preferences across the board? Clients are encouraged to bring family favorites! In this interactive presentation, we will take your regular recipes and transform them into something that can be tasty and nutritious for everyone.


Meal Planning 101
The basics of meal planning! Whether you've tried a thousand times or are brand new to planning, meal planning 101 takes your expertise into consideration when creating a solid plan for the week. Bring your family favorites, your usual schedule, and come home with a winning plan for the week (and beyond!)
Add-on Craft Option: Make a Menu Board!


The Art of Setting a Nutrition Goal
We've all set nutrition goals at one point in our life or another. From wildly high expectations to those too vague to put into action, there are so many reasons nutrition goals flop. Dive into what goes wrong when making nutrition goals and how you can make a nutrition goal you can put into action and turn into a new habit!
Sports Nutrition Programming
The Basics
Learn about the basics of sports nutrition including everyday intake (a look at the athlete's plate), pre-, during, and post-workout needs, as well as timing and adding nutrition to your athlete's plate. Each athlete will create a starter meal plan during the presentation with additional ideas on how to add more nutrition to their day to meet their fueling needs.
Weight/Muscle Gaining in the Offseason
This chat includes "The Basics" PLUS information on the "do's" and "don'ts" of gaining weight/muscle. Each athlete will create a starter meal plan during the presentation with additional ideas on how to add more nutrition to their day to meet their fueling needs.
Hydration Station 
Learn the basics of Hydration in sport and take part in Hydration Taste Testing where we will sample water in a variety of states (think room temp, cold, iced, flavored, etc.) to find the best option to bring to a game or practice.
Travel Nutrition
Traveling teams mean many weekends (and weekdays) on the go. Learn how to stay on top of nutrition even when you're on the run. Bring your next travel commitment to research during the chat!
ESCFuel Sports Nutrition 101
No time for presentations? ESCFuel's Nutrition 101 is a pre-recorded nutrition course that covers all the basics and includes over 30 pages worth of handouts to help you apply the information and succeed in meeting your nutrition goals. Learn more and purchase by clicking the button below. 
Don't see what you are looking for? Contact me directly:
Brittany@responsivenutritionllc.com

 I would love to hear your ideas! Other past experiences I have offered included webinars, team chats, grocery store tours, cooking demos, and "Ask the RD" sessions.