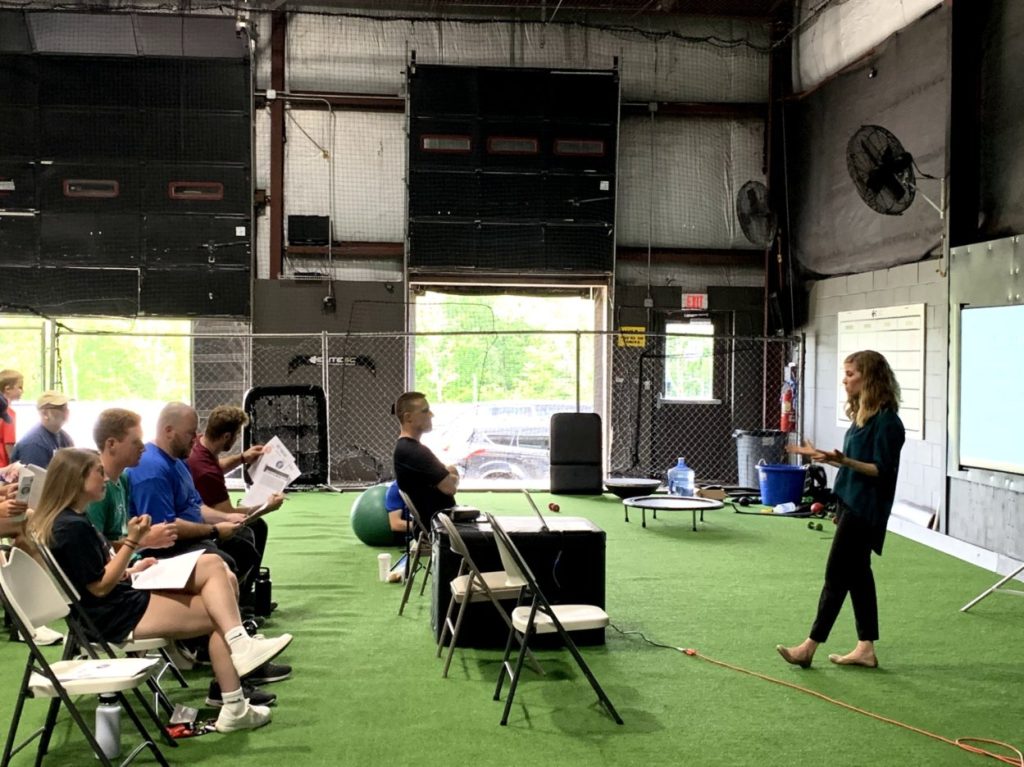 A Registered Dietitian who consults the expert (you!) to create a fueling plan that not only takes you where you want to be but also creates sustainable change that you can stick with.
Hi! I'm Brittany. I have been a Registered Dietitian for over 10 years serving the Greater Cincinnati area. My career has brought me to various settings; hospitals, community nutrition, sports nutrition, and worksite wellness. In addition to Responsive Nutrition, I am a Registered Dietitian for SWAP Health, serving low-to-moderate-income populations in Ohio.
After spending the better part of my Dietitian career in corporate wellness I discovered something: we all know what we "need to do" but none of us are doing it. Why? It's a multi-faceted answer and it's different for everyone. Some of us are constantly stressed with work or school commitments. Some of us are confused or overwhelmed by all the nutrition information.  Some of us have always used food as a coping tool and are unsure how to break the cycle. Whatever it is and however you define it – it's called life- and we're all caught up in it!
By blending evidence-based nutrition information with REAL LIFE, we create small, sustainable pieces of information that stick with your client long after our meeting has come to a close. No more quick changes that burn out shortly after starting. No more meal plans that don't suit your schedule or taste buds. I strive to create nutrition experiences that promote sustainable change.
What equipment do you require?
Responsive Nutrition will provide all cooking equipment and ingredients. I will have a cooking demo table but require tables/chairs for attendees as well as access to an outlet depending on the type of cooking demo selected.
How many to a class?
Classes can hold up to 15 participants.
What training & certifications do I have?
I am a Registered Dietitian, CPR certified, and hold an Ohio Person in Charge Certification in Food Protection.
Do you work around allergies?
Of course! At each demo you will find the full recipe and what top 8 allergens *might* be present. There are also nut-free cooking demo options you can select.
What is included in your fees?
Fees include equipment, ingredients, and program development which includes things such as presentations, handouts, and games.
I don't like any of your offerings, can I work with you to create specific nutrition programming for my group?
If you don't see any options that meet your needs please reach out! Creating nutrition programming is one of my favorite parts of being a Dietitian. We can work together to create a unique experience that meets your needs.
What are you waiting for? Get started!
Responsive Nutrition is new and growing. Sign up for our email list to get the monthly newsletter on the latest and greatest! As a welcome, I will send you a FREE Mastering Meal Planning worksheet to help you get started with planning your week!